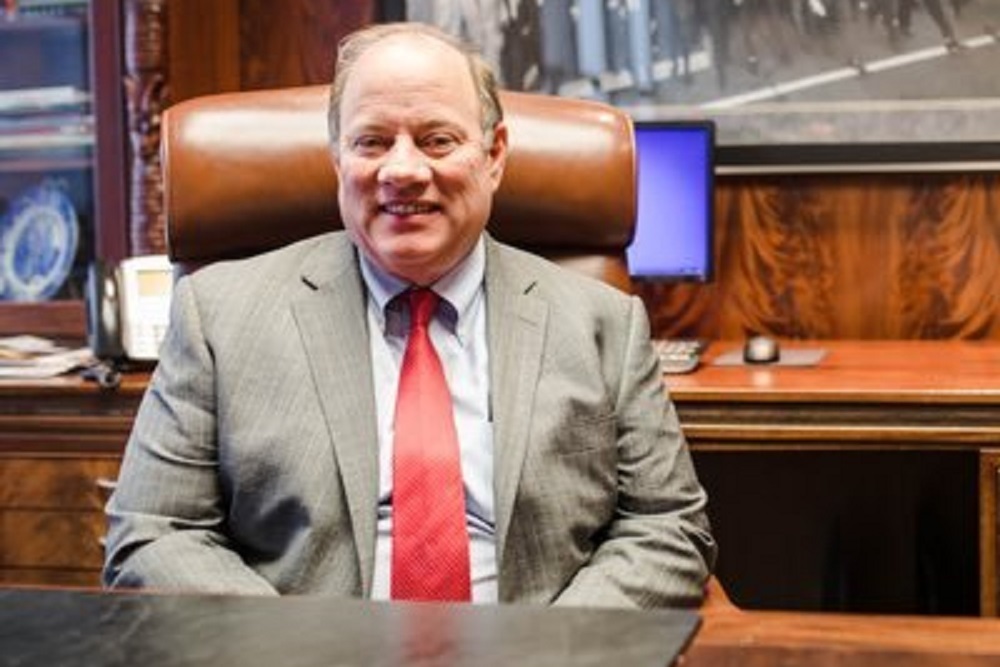 Detroit Mayor Mike Duggan | twitter.com/MayorMikeDuggan
The city of Detroit is expanding its property tax exemptions for homeowners this year in a move expected to help more residents avoid losing their homes to foreclosure, the city's embattled but highly popular mayor announced last week.
"For Detroit to succeed, we need to help families stay in their homes," Detroit Mayor Mike Duggan said an announcement posted to the city's website Jan. 8. "Thanks to the help of our great community partners, we have made a lot of progress reducing foreclosures by more than 90 percent and getting more Detroiters to apply for property tax exemptions."
This year's expansion will help even more low-income city residents remain in their homes, Duggan was quoted in the announcement.
"Expanding access to property tax exemptions will help reach more Detroit families that may be struggling to pay their property tax bills and help them avoid possible foreclosure," Duggan said.
City expanded its Homeowners Property Tax Assistance Program (HPTAP) to include 25 percent exemptions with 2020 applications opening the same day as the announcement.
The HPTAP 25 percent exemption would allow a family of two who earn $25,703 or less per year, or a family of four who earn $31,930 per year, would qualify for a 25 percent property tax reduction.
The expanded public, private and community outreach effort is expect to leads to a 30 percent increase over the property tax exemptions that were granted last year.
"Approved applications nearly doubled from 2014 to 2019, helping more than 7,000 Detroiters avoid foreclosure," the announcement said.
Duggan, a Democrat who has been the target of a Michigan Attorney General's office investigation, became Detroit's 75th mayor when he was first elected to the office in 2013 and was re-elected in 2017 taking about 72 percent of the vote over his Republican challenger Coleman Young II.
Duggan was the target of a recall campaign last year but in 2015 he received an approval rating of more than 68 percent in a Detroit Free Press poll.